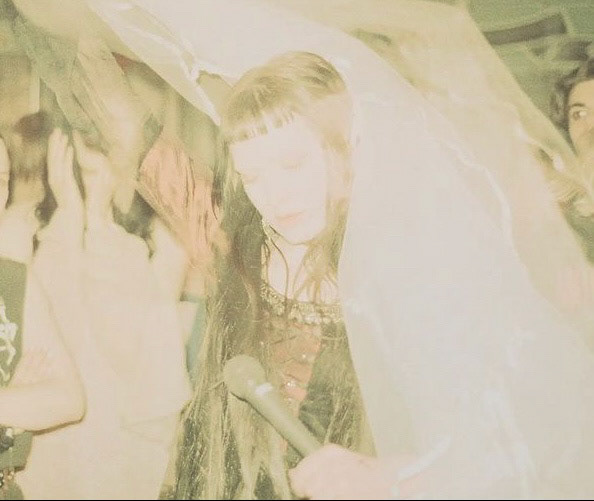 Bradlie Jones who goes by the moniker of Jelie is a multi-talented rapper and producer who is at the fulcrum of an evolving Hip Hop scene. Jelie pronounced "Jel-eye" is a very different and uniquely wired musician who isn't afraid to break the rules and push the boundaries of our perception with her deeply layered lyricism and well-crafted production. Born and raised in Denver Colorado, Jelie has a drive, a focus, and a tenacity that will lead her to become a relentless and unstoppable force in the independent Hip Hop circuit. Jelie is making music that is driven by a desire to motivate, inspire, and tell her story her way.

Jelie grew up as a musically inclined child. She would freestyle over instrumentals and play rapping video games. She holds a Bachelor of Science degree in Recording Arts and music is the vehicle by which she expresses herself authentically. She writes lyrics that draw from her experiences and by using her musical acumen she articulates stories and shared perspectives that will connect with audiences across the spectrum. Jelie combines various unique and experimental sounds with her intricate wordplay and often dabbles in contrasting flows resulting in Hip Hop-centered fusions that are still firmly stitched together by emotive undertones. Jelie cites icons such as Missy Elliott, Tech N9ne, Brotha Lynch Hung as pivotal influences in her music. She also draws inspiration from her family. Her autistic brother and sister are at the center of her motivation and heart. This all culminates in Jelie producing an enjoyable, and easygoing musical experience that is authentic and grounded in reality. Her overarching ambition is to empower people through her gift. She is driven by the desire to share emotion through music and to impact lives in a positive way. She has a deep-rooted passion and loves working with people who are perceived as disadvantaged, the elderly, the young, and the disabled.


Her talents have garnered her many opportunities to impact lives as she hosted a Ted Talk to help artists and youth grow in business. She also performed on SXSW and has multiple projects in her repertoire. Her most notable projects include two EPs titled "T Virus" and "H Virus" as well as the singles "At All Costs" (2020) and "Miss Me" (2021). Jelie will be releasing her latest single titled "Light Bender" which drops with a video and will showcase her distinct lyrical and storytelling prowess. The song will take listeners on a journey through various emotions and bring them to a place where they can escape the world and be lost in the music and be immersed in a very unique style and sound. . Her bars are cold and knit together by emotive and expressive punchlines. Her effortless intonations are accentuated by a skillfully resonated and power-packed voice. She possesses a modern-day hip-hop aura and delivers her rhymes in a cadence that crescendos with spellbinding emotive undertones. Jelie is on her way to becoming a musician that will continuously change the status quo of the industry. Her upcoming projects will highlight her passion and love for authenticity and vulnerability in her writing. She explores various themes by delving deeper into the emotions that encompass the human psyche. The talented enigma is here to reshape and leave an indelible mark in the industry.
Polly Urethane is the moniker of 19 year old Vocalist, Composer, Multi-Instrumentalist and Interdisciplinary Artist Amber Kiley who currently lives and studies in Denver, Colorado.
After Grammy-winning producer RedOne selected her as a top 5 finalist (of 9,000+ songwriters) in Guitar Center's 2017 national songwriting contest, Edwina has consistently created and found new opportunities for herself through her passion for music and art.

Edwina graduated in May 2021 from the University of Colorado Denver with a degree in recording arts and computer science. While in college, Edwina started working in Youth on Record's FEMpowered program, a music community that empowers young, creative fems in the primarily male dominated music industry. Edwina also serves as a board member for Music Minds Matter, a non-profit that creates space for conversations on mental health for members of the Denver music scene.

Edwina has shared her own talents in various notable spaces including The Troubadour (LA), Colorado & Company (9NEWS), The Kennedy Center's "Arts Across America" Series, opened for DeVotchKa, and most recently performed on the TEDxMileHigh stage in October 2021.

Edwina continues to seek opportunities that are creatively challenging, socially aware, and are authentic to the vision she has for her future.​​​​​​​